The Contractor Series has a strong robust design to tackle all types of hedges throughout the country whether they have been maintained regularly or haven't been cut in years.
This series is the ideal choice for a contractor intending on doing a lot of hours work or a farmer who has lots of well overgrown hedges to tackle. Perfect if you are looking for a long reach hedgecutter.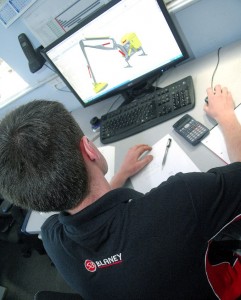 Since Blaney Agri can custom build a hedgecutter and manufacture it to your spec, there's sure to be a hedgecutter to suit you.
If you are looking for a hedgecutter that doesn't need such a high specification take a look at the Agri Series or Agri Pro Series.