Save time and money bedding and feeding livestock with our innovative Blaney Bale Shredder.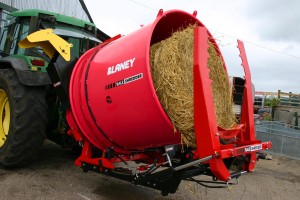 The Bale Shredder has been designed to save you time and money involved in bedding and feeding livestock, typically labour intensive jobs. The large diameter rotor serves for faster bale throughput to get each through as quickly and efficiently as possible, shredding a bale for feeding or bedding in as little as 2 ½ minutes, making it faster than any competitor.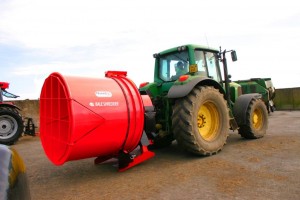 This has been achieved by maximising material flow within the drum and rotor, through extensive computeraided simulation and on-farm testing.
Thanks to its efficient construction even low powered tractors from 70hp can operate it (trailed wheel kit required).