Closing dates and applications »
Placements for Undergraduates
For those who want experience while studying higher education.
At BLANEY we are proud of our dedication to students and the commitment we have towards individual development in line with higher education and study programmes. Our Internships are designed for students with an outstanding academic record who are motivated, determined and passionate about engineering and their chosen career-path.
Our internships / student placements are available across various functions within the business. Whether you are looking for an undergraduate sandwich placement or to kick start your career in an entry level role, our placements allow you exposure to a dynamic environment from the outset of your career.
This opportunity is available within a number of disciplines including:
Engineering (Agri,Mechanical & Electrical)
Industrial / Product Design
Manufacturing
Land Based technologies
Marketing
Finance
International Business
Business Studies
Multi Media and Design
Tiarnan, Communications, Advertising and Marketing undergraduate on a 15 month placement with Blaney Agri. Hear his story…
Working within BLANEY will allow you to develop a detailed understanding of a growing engineering business.
Candidates will gain paid first-hand experience, which is invaluable when leaving university.
Candidates will follow a professional development pathway aligned to their discipline.
BLANEY offer various options
15 month placement internships
3 Month Summer Internships
For highly successful candidates, they may be offered a job upon finishing their course to start a graduate career within our organisation. In exceptional cases students may receive a bursary towards their university course fees.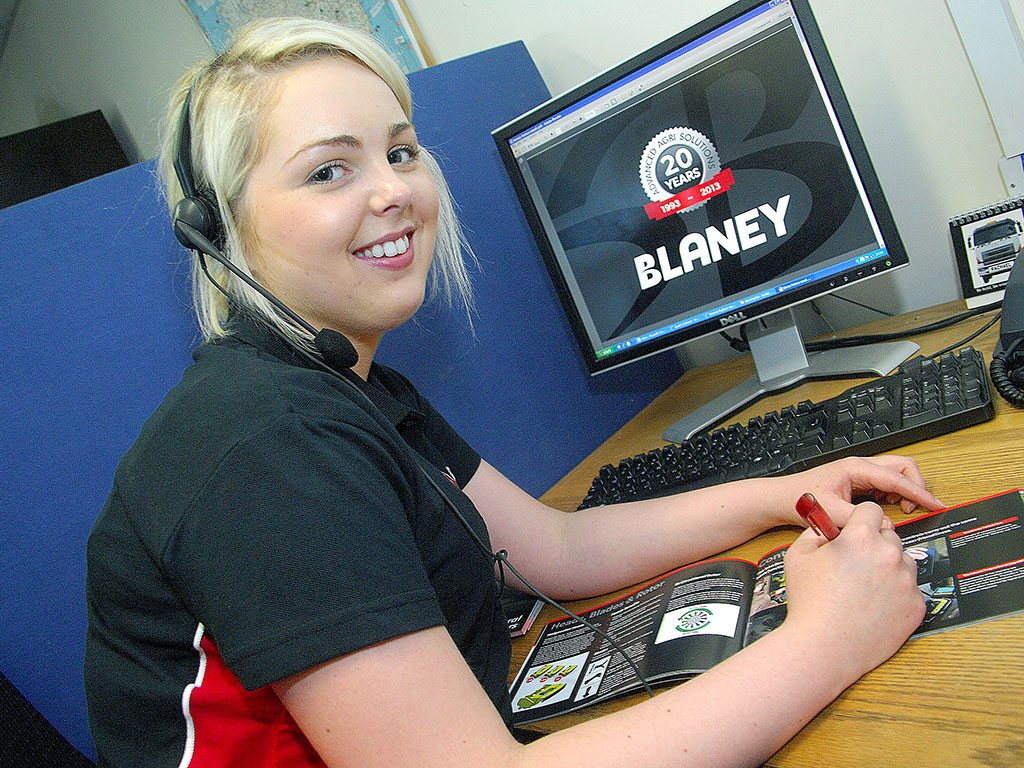 "Being able to work in more than one area of the business has enabled me to gain as much varied experience as possible."