Blaney Agri are backing Farm Safety Week
July 16, 2018
Blaney Agri are backing the Farm Safety Week and hope to help raise awareness for this great campaign –
IT'S YOUR HEALTH. YOUR SAFETY. YOUR CHOICE!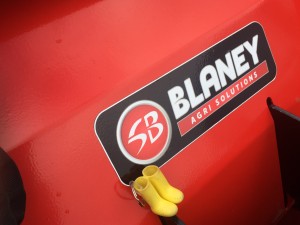 While UK farmers are among the best in the world, farming remains one of our country's most hazardous industries; accounting for 1.5% of workers but 15-20% of all worker fatalities (HSE).
27 farm workers lost their lives in the workplace in 2016/2017 according to the latest HSE Fatal Injuries in Agriculture report. This may be less than the previous year, however, there are still 27 families and communities mourning the loss of a loved one and we want this to stop.
The ultimate aim of the Foundation is to have zero avoidable deaths on our farms. To achieve this, the Foundation works closely with partners in the industry to engage, educate and communicate strong and relatable farm safety messages.
Through national campaigns such as Farm Safety Week, Yellow Wellies -Who Would Fill Your Boots? and Mind Your Head, the Farm Safety Foundation is tackling the stigma around risk-taking, ensuring that that next generation of farmers is resilient and equipped with smart strategies and specific skills to live well and farm well.
This year, the farm safety foundation wanted to take a different approach for Farm Safety Week one that would reflect the fact that the next generation of farmers are more aware, more informed and more capable of making educated decisions. This generation is learning to adopt good safe working practices as a key element of modern professional farming.
They are less willing to take risks. They are less likely to leave their future to luck.
Taking simple steps like wearing a helmet and gloves when riding an ATV can make a HUGE difference if an accident occurs. But as they say …
Your Health. Your Safety. Your Choice