Ploughing 2017 – Rebaling and Hedgecutting Innovations at Blaney
August 30, 2017
Rebaling and Hedgecutting Innovations at Blaney
Blaney Agri, Co Antrim based machinery manufacturer, are pleased to be exhibiting at the Ploughing Match Stand 402, Row 3, Block 18 where they will offer a new bale unwinding system to assist with rebaling small hay/straw bales.  The R&D team have also been busy finalising new control options on their Agri, Agri Pro and Contractor Series hedgecutter range.  The new Blaney Compact fingerbar hedge cutter will makes its debut appearance at the Ploughing Match with the team looking forward to a busy season ahead.
Blaney are well known for their bale unrollers, especially the Forager X10 which is now a well proven, life-ch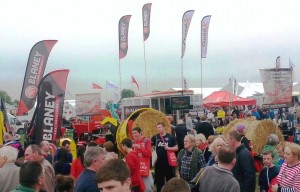 anging piece of equipment.  For many customers it has become the most prized tool they own, being easy on the back and the pocket, saving hours of daily back breaking labour and reducing bale waste by around 20% for improved profits. The Blaney design team are excited to be launching a new bale unwinding system which will revolutionise the process of rebaling large round straw or hay bales, saving hours of work and quadrupling the fodder resale value.
The new Blaney hedgecutter 'Soft Touch' proportional control options have been developed in response to customer demand.  These advanced electronic proportional controls are more responsive to further improve finish and user comfort and will be on display on the Blaney stand.
Blaney are excited to be showcasing 2 new models of hedgecutter at the Ploughing.  The Agri Pro 550 is designed for farmers where more reach is required, featuring Blaney's power shredding technology for a tidy finish. The Compact hedge cutter is equipped with a fingerbar trimmer, featuring a low friction, self-lubricating design which is easy to drive and reduces wear and associated maintenance costs. This also gives enhanced performance even on older tractors with less oil flow.  It is ideal for smaller or compact tractors for lighter hedgecutting tasks where a flail head is not required.   Blaney as an independent manufacturer have no links to any other range and so have no restrictions in their design, giving them the ability to give experienced users exactly what they want.
With the autumn upon us many farmers are looking for ways to save time in daily labour intensive chores.  For feeding round bale sila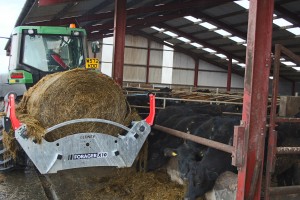 ge Blaney offer the acclaimed Forager X10 and Bale feeder X6 Bale Unrollers and the Bale Shredder/Straw Chopper.  Bedding machinery includes a range of cubicle bedders and poultry bedders.  All of these are designed to save time and money for more profitable farming and will be on display at the Blaney stand.
As well as the hedgecutters and feeding and bedding equipment Blaney will also be exhibiting their tractor Power Shredder, tractor sprayer with deluxe booms and Swathair grass conditioner.
If you would like to find out more about the Blaney Agri range, request a brochure or DVD please visit the team at Ploughing Match 19th-21st September Stand 402, Row 3, Block 18 or call from ROI 048 2587 2801, from NI 028 2587 2801, or visit www.blaneyagri.com where you can browse the range and view video footage of the machines.  You can also follow both companies on twitter and facebook.